2019 Broadcasting graduate Corey Manuel goes live at Global News Radio 640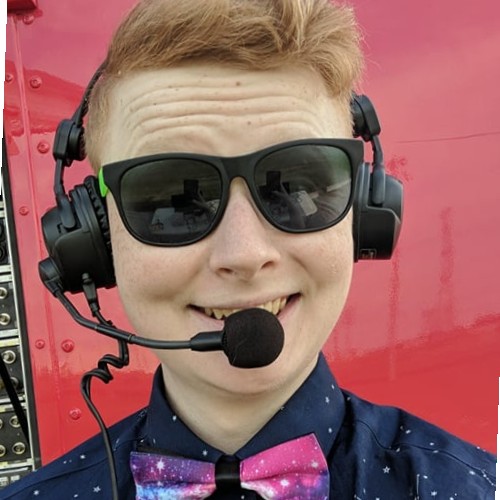 Whether in front of the microphone or running a live radio show, Corey Manuel likes to call the shots. The affable graduate of Durham College's Broadcasting – Radio and Contemporary Media program currently holds the role of technical producer at Global News Radio 640 in Toronto. Never one to be accused of shyness, Manuel is fast-tracking his own path in the media landscape, one live broadcast at a time.
"You have to be bold in this industry, because that will carry you throughout your entire broadcasting career," said Manuel. "The DC Broadcasting program opened a new world of opportunities to me that enhanced what I already knew about broadcasting and media. It was a great experience."
Manuel was born in Durham region and moved to Newfoundland in 2015, where he spent the next two years as a board operator for Newcap Radio-owned stations including 97.6 KRock and 590 VOCM. By the time he began his studies in the BRCM program in fall of 2017, he was quite familiar with the medium of live radio.
"I already knew my way around a radio station when I began at Durham College," said Manuel. "The BRCM program turned out to be a great choice for me because it covers such a wide range of broadcasting skills and areas. My personal favourite courses were On-Air Hosting, Studio Experience and Radio Programming. Those courses helped prepare me for the job I'm doing today."
During his two years at Durham, the always nattily attired Manuel regularly lent his buoyant presence to Riot Radio programs and put in countless hours volunteering at Rogers Television Durham in Oshawa, where he provided play-by-play commentary for several sports broadcasts, hosted Inside Durham and helmed the channel's coverage of the 2019 federal election. In the process, he picked up the live-broadcast bug.
"Live broadcasting is the most thrilling part of the industry for me," said Manuel. "My experience in sports broadcasting taught me that you always need to expect the unexpected, and always be prepared for what might happen."
Manuel began his job at 640 Toronto in late 2019 and was immediately handed a raft of responsibilities at the Corus-owned station. As technical producer he oversees a wide variety of operational jobs at the news/talk station, including at times running the manual playout of the entire station.
    Most recently he's the technical producer for the highly-rated program On Point with Alex Pierson, an early evening talker hosted by the former Citytv personality. Manuel's typical workday starts late afternoon when he arrives at the 640 Toronto studio. He scans the rundown for that day's broadcast and searches for any audio or news clips that might be required for the show. At 6:30 p.m., it's showtime.
"When I am on the show, I'm in constant contact with upwards of five to six people at any given point," said Manuel. "I have the host, my content producer, traffic reporter, our affiliates from CKNW in Vancouver, and depending on the day, other hosts who will be on during the shift. It's a lot of pressure but I love it."
Not surprisingly, Manuel highly recommends the Broadcasting – Contemporary Radio and Media program to anyone looking to get into the business – particularly those prospective students still unsure of exactly which facet of broadcasting they want to pursue.
"Anyone with the goal of getting into the media industry should really look at the Durham Broadcasting program," he said. "The program covers all the bases – radio, television and even digital broadcasting – and provides students with the avenues to try everything and get a feel for what they like. The rest is up to you."
Written by Andrew Ryan
2019 Broadcasting grad Alastair McNamara is the man at the mic at Durham Radio Inc.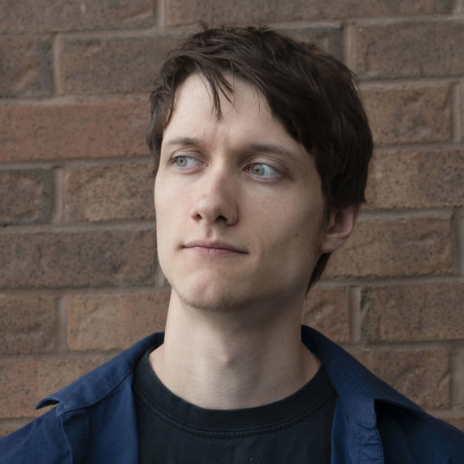 Broadcasting grad Alastair McNamara is the man at the mic at Durham Radio Inc.
Durham College's Broadcasting – Radio and Contemporary Media program taught Alastair McNamara the importance of deadlines and devotion in today's fast-paced media industry.
Currently, McNamara is working as an anchor and news writer at Durham Radio Inc., where he puts the practical skills he developed in the BRCM program to good use on every shift in the newsroom.
"The Broadcasting program gave me a taste of everything while I was there," said the Oshawa native. "To be honest, I wasn't even considering a career in broadcast journalism until I was halfway through the program. But the wide range of courses helped me focus on what I really wanted to do."
A passionate advocate of life-long learning, McNamara came to the Broadcasting program in the fall of 2017, not long after he earned his Honours Bachelor of Science degree in ecology and evolutionary biology from the University of Toronto. Once settled into the BRCM routine, he immediately took notice of the program's comprehensive and fast-track learning approach.
"The Broadcasting program really emphasizes a variety of different media skills, including news writing, how to edit news footage and learning how to conduct insightful interviews," he said. "Do you want to learn how to have an important conversation on live radio? You bet there's a course for that."
Over his two years spent in the Broadcasting program, McNamara was a regular fixture on the Riot Radio program Throwback Trivia, co-hosting the weekly pop-culture quiz show with fellow grad Bradley Copeland. Looking back, he says the in-studio experience was invaluable.
"Doing the show on Riot Radio hammered home the importance of timing and live broadcasting for me," said McNamara. "Radio is usually live and once your mic is hot, it's hot. You don't get a second chance. That can be terrifying when you're just starting out, so it was really helpful to shake off some of those early nerves on Riot Radio."
For his second-year field placement in the Broadcasting program, McNamara spent several weeks toiling in the newsroom of the Rogers Media-owned 680 News in downtown Toronto – yet another invaluable learning experience.
In September, 2019, McNamara joined the weekend team at Durham Radio Inc., a prosperous broadcast consortium that owns and operates several Southern Ontario radio stations, including Oshawa's 94.9 The Rock and Ajax-based country-music station KX96.
On any given Saturday or Sunday, McNamara's formidable writing abilities and announcing skills serve him well in his Durham Radio Inc. duties. His shifts start early at their Oshawa studios with him reviewing world and local current events to determine which ones are suitable for that day's newscasts.
"I have to decide which stories are most relevant to our audience before I start writing – and then I say them over the FM dial," said McNamara. "When I find some free time, I'll also rewrite some of the more important stories as web articles for the website or do some additional reporting or interviewing for a developing story if required. It can get pretty busy."
Creating a profile in today's competitive media industry can often take years of practice and perseverance, but McNamara is well on his way. He recommends the Broadcasting – Radio and Contemporary program for any aspiring broadcast professional and adds one personal suggestion.
"Be proactive," said McNamara. "You will have a huge degree of freedom in the Broadcasting program, so if you want to pick up a particular skill, don't be afraid to seek it out on your own terms. Your professors can – and will – help you achieve your goal."
Written by Andrew Ryan
Radio a perfect fit for 2019 Broadcasting grad Bradley Copeland
April 26, 2020
Durham College's Broadcasting – Radio and Contemporary Media program allowed Bradley Copeland to hit the ground running in the competitive radio industry. As part of the BRCM program's progressive field placement initiative, the native of Lindsay, Ontario, spent the spring of 2019 interning at 105.9 The Region, a successful FM station serving the substantial Markham, Vaughn and Richmond Hill markets and most of York Region.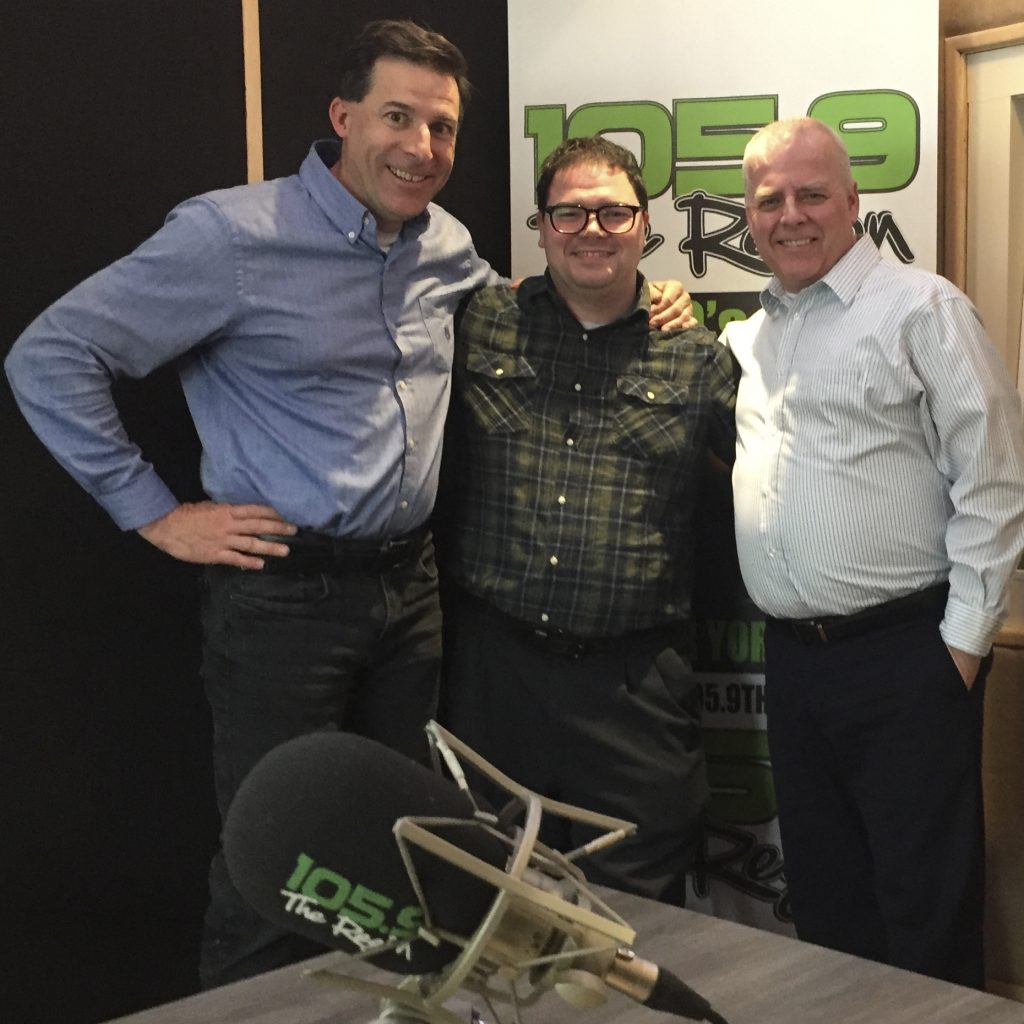 During his placement, Copeland was instantly drawn to 105.9's uniquely diverse broadcast format merging adult contemporary music and multicultural programming – and over several weeks the attraction clearly became mutual: He received a full-time job offer from 105.9 immediately after graduation.
"Durham College prepared me for my job at 105.9 The Region because it gave me a variety of skills that have turned out to be very useful," said Copeland. "During my placement at the station, I was able to help out in several different departments, which made my co-workers recognize me as an asset."
Currently, Copeland holds the role of commercial producer and audio editor at 105.9 The Region, one of the fastest-growing independently owned radio stations in recent memory.
105.9 The Region maintains a high profile in York Region with more than 10 hours of local news programming weekly and two weekend lifestyle magazine shows. Their website also features an impressively diverse podcasting service with podcasts in several languages, including Japanese, Portuguese, Farsi and Arabic. Content and advertising comes fast and furious at 105.9, and Copeland is a key part of the team putting it all together.
"On a daily basis, I'm responsible for commercial production and audio editing," he said. "Each day starts by going through the projects that need to be completed that day. Typically, I'm asked to write scripts and edit audio for commercials, as well as record audio and edit audio tracks."
Looking back at his time spent at Durham College – which included a two-year run hosting the popular Riot Radio program Throwback Trivia – Copeland now gives full marks to the DC Broadcasting program for its fast-track, hands-on approach and course curriculum covering a wide scope of the ever-evolving media landscape.
"The Broadcasting program taught me practical skills that work in different areas of the broadcast industry," said Copeland. "Currently the skills I learned at Durham that I use most are the editing classes, which not only taught me to edit but how to manage my time and meet deadlines. That's really important to me now in my job at 105.9."
Any or all of Copeland's former Broadcasting instructors can attest to his enthusiasm, work ethic and good nature – and that list includes 105.9 FM The Region station manager Tina Cortese, who also teaches in the BRCM program. Durham College's Broadcasting – Radio and Contemporary Media program gave Copeland the confidence and skills to survive and thrive in the busy world of daily radio.
"No two days at 105.9 are the same, which is great for me," he said. "There's so much to learn in the Broadcasting program, but if you put in the work, take advantage of the studio facilities and Riot Radio, and work with your instructors, you will really enjoy the experience. And you will succeed."
Written by Andrew Ryan
Grad credits Broadcasting program with preparing her for a career at Global News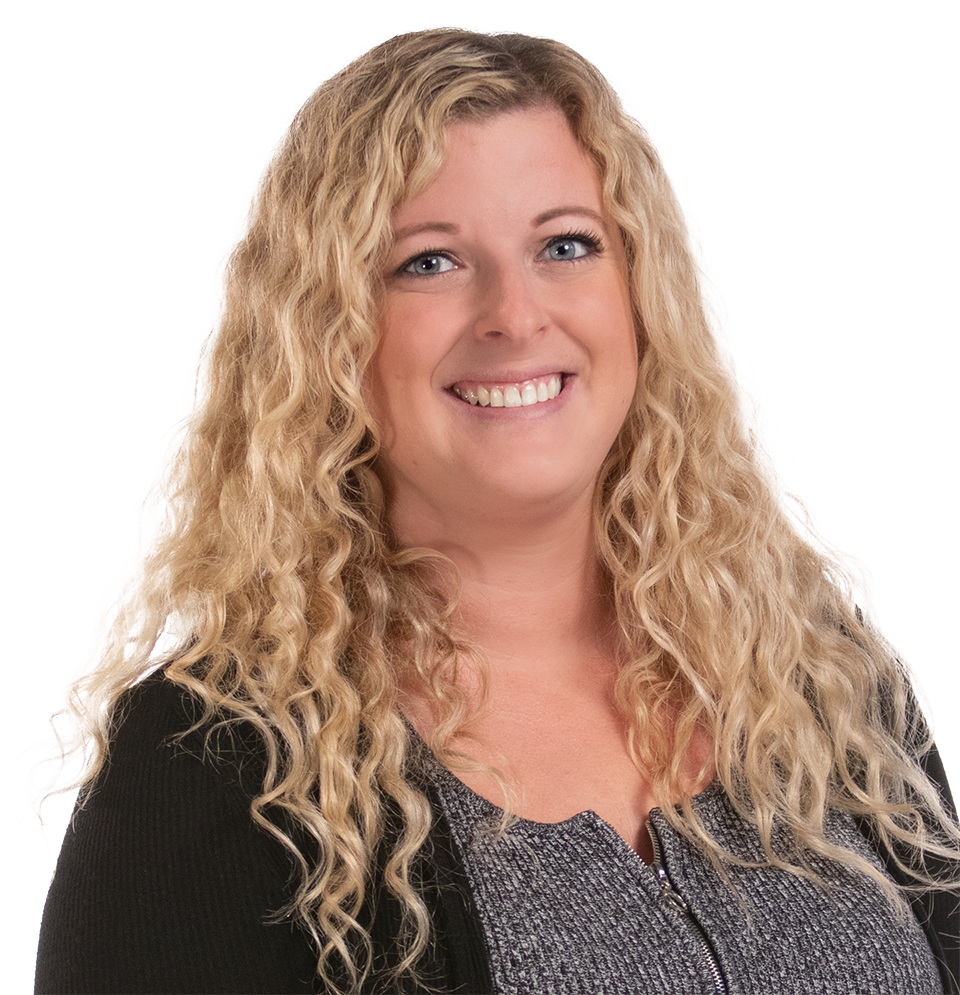 Recent graduate Katie Scott is applying what she learned in the Broadcasting – Radio and Contemporary Media program at Durham College (DC) to her new career as a national online journalist covering entertainment and lifestyle stories at Globalnews.ca.
"My Durham College education prepared me for my current role at Global News by teaching me the skills I needed in order to land an internship and stand out from the crowd," said the 2016 graduate. (The program was formerly Broadcasting for Contemporary Media.)
"My DC education taught me a lot about meeting deadlines in the broadcasting industry. I was also able to explore every aspect of broadcasting before deciding which part of the industry I wanted to work in," she said.
"I love entertainment and I was very happy that a lot of my projects at DC encouraged me to report on my favourite celebrities. I also felt that having a radio show on Riot Radio, called Spill The Tea, was an amazing experience and allowed me to teach others about the entertainment industry while debating hip-hop topics with my two co-hosts," she said.
Scott added that she loves the diversity of her work at Global News, where she did her field placement as part of the college's program. "In my work, an average week consists of pitching and writing stories about anything that is happening in the entertainment industry or viral videos. I come into work every morning and I discuss the trending stories for the day with my editor and we discuss what topics are worth covering. We also work with the online video team to create video content for the stories we publish, sometimes doing voice-overs."
As a part of Corus Entertainment, her stories are also available on SoCast radio outlet websites and Facebook pages, such as those belonging to Q107 and Fresh FM.
Scott says that she has already learned so much from her editors as she continues to hone her skills. But it was her start at DC that put her on a pathway to success in her new career. "I would love to come to speak to DC students about what I do. In fact, one of my teachers from the program, Anna Rodrigues, has asked me to come in and speak to interns getting ready for their field placements next semester."
Phil Raby, professor and program co-ordinator of DC's Broadcasting – Radio and Contemporary Media (BRCM), said, "Our BRCM is one of the few two-year diploma programs in Canada that teaches not only traditional radio and television production, but also a variety of content creation skills for new and emerging online media." He added, "Passionate and driven students like Katie, who make the most of that training, wind up with a diverse set of skills and knowledge that make them very desirable prospects for a wide variety of forward-thinking employers like Corus Entertainment."